Richard called me a "sentimental fool" over the weekend, and I guess I have to own it. My kids are 10 & 13 now, and Halloween came & went this year so quickly I hardly knew what hit me. As I enjoyed the weekend and looked back over the years, this is what came to mind.
Single/Twenties – Your friends invite you to a Fall Fest, and one of the activities is pumpkin carving. You've had several beers and now you think it is kitschy. You grab a knife and start cutting.
Outcome: The next morning you look at the pumpkin and don't quite remember what inspired you to carve your pumpkin this way – it must have been really funny last night when you were drunk carving. You take a picture and post it to instagram so everyone can get a good chuckle.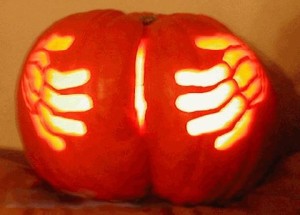 Married, No Children – You and your sweetie take a day off of work and you go to the local organic farm (hey – you've got vacation days to burn, and you'd do anything to avoid all those damned families on a weekend). You leisurely stroll around, sipping lattes, and pick "just the right pumpkins". You come back home, search the net for about 2 hours to find just the right carving patterns that represent you each individually. You then meticulously carve your pumpkins together while sipping mulled wine.
Outcome: Pumpkin perfection – beautiful pumpkins you are proud to have perched on your porch. You take a picture and put it on your Christmas card.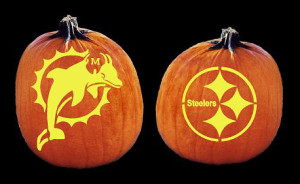 Married & Baby Makes 3– You are so excited to be a family that you head out to the pumpkin patch to start a family tradition. You are all dressed in the quintessential autumn attire, which is good since you are snapping photos every two feet so you can remember this FOREVER. You pick out 3 pumpkins – one for each of you. You get back home, and the baby is asleep and you should be too.
Outcome: The pumpkins go out front uncarved, but that is ok…there are 2 big pumpkins and 1 small one, and that is just too cute for words. You have a glass of wine to celebrate all the joys of life (sniff, sniff).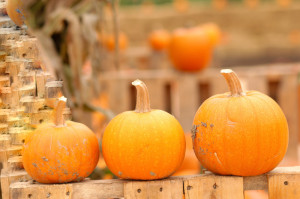 Married, Young Kids – Off you go on the annual trip to the pumpkin patch. By the time you get there, child #1 needs to pee (yes, you told him to pee before you left home; no, there is not a bathroom in the middle of the pumpkin field; yes, you are already starting to loose your patience), and child #2 has lost a shoe. This will not stop you! This is a tradition! You WILL get pumpkins. You plaster a smile on your face and tell the kids to find pumpkins. Now begins the longest 30 minutes of your life as your children wander around the patch looking for "the right pumpkin". Many are picked out, then discarded for being: the wrong color; the wrong size; too big to pick up; doesn't look like me; it has dirt on it; it isn't dirty enough; I like the other one better, but I don't remember where I put it down; this one is the very furthest from the car, and I MUST have it (insert screaming child here). Finally you take the pumpkins to the stand, have them weighed, have a cardiac arrest at how much this precious lifetime memory is going to cost, and you head home. Once you arrive home, the children inform you that you MUST CUT THEM NOW! Under protest your husband begins to carve up the pumpkins – 10 minutes in the kids have lost interest and are now watching Curious George.
Outcome: 2 pumpkins carved by what looks to be Edward Scissor Hands, and 2 pumpkins with scribble on them (the ones you drew on after you downed a bottle of wine to recover from the whole day). You take a picture just to have it, but let's not post that one anywhere.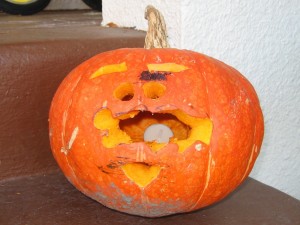 Married, Pre-teen Kids – In the 2 days between Fall sports ending and Halloween approaching you are reminded by your youngest that you haven't carved pumpkins yet. You debate for a moment just scrapping the whole thing, but the look on her face is enough to make you believe you will be sitting at the back of the "Mother of the Year" banquet if you don't get your shit together. No time for the pumpkin patch – going to have to pick up a few at the grocery store (but tell them that they came from the organic local vegetable stand down the street). You get three (let's face it, dad has only ever participated under protest and these things were expensive) and bring them home. You inform your oldest that he is going to participate in the forced family fun. Each kid gets a pumpkin and a knife and you hope for the best. You get a glass of wine (but only one in case you have to take one of them to the emergency room). You perform the age-old duty of scooping the guts, and wonder why you thought this was a good idea so many years ago.
Outcome: Hmmmm…who knew these kids were somewhat artistic…guess we can put these outside. You take a picture and post it on FB as proof that you actually do things with your kids.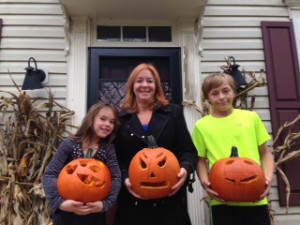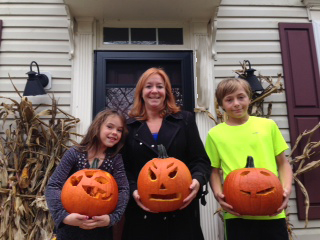 Married, Teenage Kids – It is October and you would barely notice by looking at your house. You have been running in so many different directions that you haven't even had time to get out one Halloween decoration. And no one has said a word. One night over your evening cocktail you turn wistful…you don't really have many more of these days left where they will be around to carve pumpkins. Saturday morning you declare it family day, you load everyone into the car and force them to the pumpkin patch. While you drive everyone is on their phone, but you don't care, you are all together. When you get to the pumpkin patch the kids quickly grab the closest pumpkin and declare it "perfect". You return home and as the kids go to dash out the door with the friends, you remind them that they aren't carved. They inhale sharply and manage a perfunctory jack-o-lantern.
Outcome: Well, the pumpkins do have 2 eyes, a nose, and a mouth. Guess that is something. You put them out and take a picture – this may be the last one you get.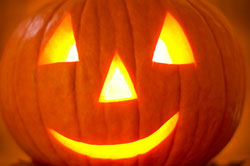 Married, College Students – It is October and you miss your kids and your traditions. They won't be home for Halloween, so you make a care package of candy, a small pumpkin and cash (of course) and send it to school. A few days later you get a text with that says "thanks mom" with a picture of the small pumpkin that has been carved.
Outcome: You cry into your glass of wine as you look at the picture and think, "Who raised that sentimental kid?"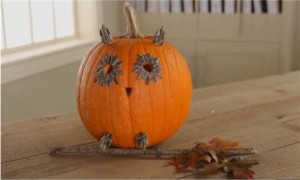 Empty Nesters – Your husband looks at you and says, "Hey honey, it is that time of the year…let's go to the pumpkin patch." You burst into tears at the fact that this man knows you so well. You head off hand-in-hand for a leisurely day of strolling in the crisp fall air. You watch the families and the children as you reminiscence about the many hours you have spent doing this same thing. You take a picture of the two of you and text it to your kids… "Mom and Dad miss you guys. Love you."
Outcome: You have a pretty pumpkin on your coffee table that makes you smile as you sit with your glass of wine in the evening.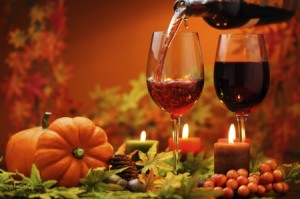 Empty Nesters with Grandchildren – Your son calls you up and asks you if you want to go to the pumpkin patch with the grandkids. You say yes before he can take a breathe and you immediately start planning! You are more excited than the kids are when you get the pumpkin patch – you let the kids pick out whatever size pumpkin they want and even treat for hot chocolate for everyone. You take enough pictures that day to create a whole photo album. When you get back to the house you sit back with your glass of wine, and you watch as your son struggles to wrangle the kids and carve their pumpkins. He looks at you as he is cleaning up and says "Thanks."
Outcome: You could care less what the pumpkins look like, and you think to yourself, "I guess I did something right."